We've made a lot of playlists on this here blog, talked about the bands we love (Southern or otherwise) and the songs that speak to our souls. But what about when you want some old-fashioned radio in your earbuds, just some dude or lady (or dudes and ladies) talking and providing you with education, amusement, or all of the above. Especially in this city of long commutes and reception-less subway time, podcasts can be a godsend, with their endless hours of free entertainment. In no particular order, here are some of our favorites that we've been queuing up as of late.
Zelda's Picks
Serial: I'm going to start this off with a really obvious one. Like millions of other people, I fell head-over-heels in love with the first season of this true crime journalism experiment from Sarah Koenig, This American Life (another podcast favorite), and WBEZ-Chicago (which is a strange sentiment to describe one's feelings about the murder of a high school student and the culpability, or not, of her boyfriend). Season Two has taken a very different scope and tone, delving deep into the story of Sgt. Bowe Bergdahl, the only American POW in the War in Afghanistan, who was freed from the Taliban in May 2014 in a controversial prisoner swap. While it doesn't have the same intimate feel of the first season — you felt like you were in a secret club with fellow listeners, in which code words like "the Nisha call" could unlock hours of enthusiastic analysis and speculation — it is compelling in an entirely different way. But really, if I'm perfectly honest, I could probably listen to Sarah Koenig read her grocery list and still feel like I was learning something. Find it on iTunes or at serialpodcast.org.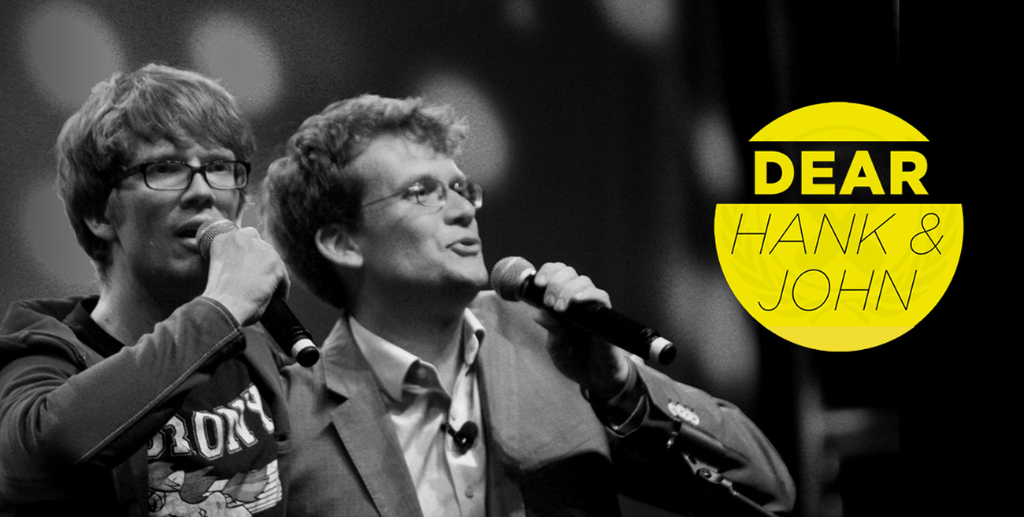 Dear Hank and John: It's a comedy podcast, about death! Scout and I are both nerdfighters, big fans of John and Hank Green a.k.a. the vlogbrothers, and this podcast is basically a long-form audio version of their popular YouTube videos. They take questions from listeners, offer dubious advice, share the latest news from A.F.C. Wimbledon and the planet Mars (respectively), and dabble in some short poetry. There are occasional guest stars (Note: I originally typed that as "death stars." I swear on Princess Leia's buns. Clearly this podcast about death has gotten into my brain…), usually from the world of YouTube. It is by turns funny and thoughtful, tackling questions big (Who am I? How do I figure out what I want from life? How do adults make friends?) and small (Is it acceptable to put water on one's cereal?), all infused with brotherly camaraderie. Find it on iTunes and SoundCloud. You can also support it on Patreon!
Not Too Deep: Speaking of YouTube, this podcast, courtesy of funny human lady and big sister to the internet Grace Helbig, is another of my favorites. Grace interviews other people from #TeamInternet, mainly from the world of YouTube but occasionally from Vine or other platforms as well. As the name of the podcast might suggest, her questions are decidedly on the silly side, and absurd and hilarious discussions always ensue. She has also led me to contemplate how I would answer one of her go-to questions, which she asks every guest: If you could throw cold spaghetti in the face of any human, who would you pick? Food for thought (pun 100% intended, Hannah Hart style). Find it on iTunes and SoundCloud or at nottoodeep.com.
Another Round: A newcomer to my podcast rotation, but quickly becoming one of my favorites! This podcast comes to us courtesy of Buzzfeed's Heben Nigatu and Tracy Clayton. I came for the in-depth discussion of all things hip-hop, musical theatre, and Obama's musk with Lin-Manuel Miranda, and stayed for Heben and Tracy's hilarious quips and easy banter. These ladies are smart, funny, feminist, and decidedly woke, and they bring equal parts sass and intellect to their weekly chats with guests from Uzo Aduba to Melissa Harris-Perry to Ta-Nehisi Coates. Also they give career advice and discuss collective nouns. It's super funny. You have to listen to believe it. Find it on iTunes and SoundCloud, or via BuzzFeed.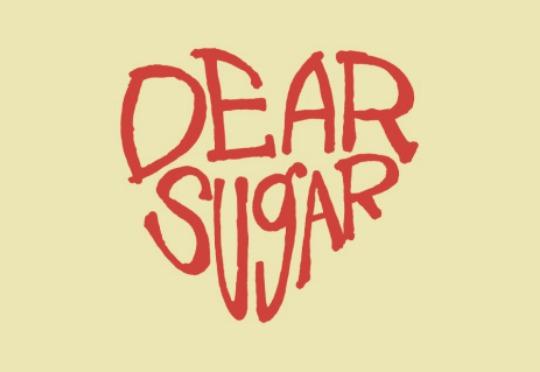 Dear Sugar Radio: You know those books that come into your life at just the right moment, that speak to your heart, shine light into your dark corner, and make you feel less alone in this great wise universe? That's what Tiny Beautiful Things, the compilation of Cheryl Strayed's "Dear Sugar" columns was for me. I devoured it — on the subway, in the park, curled up in bed — and was devastated when I turned the page on the last shimmering chapter. Luckily for me, while "Dear Sugar" no longer continues in print form, its spirit lives on as a podcast hosted by Strayed and her Sugar predecessor (and originator of the moniker), Steve Almond. Much like the Rumpus column, the Sugars take listeners' questions and dispense advice (which is decidedly less dubious than that of the Green brothers). It's like a shot of sunshine and empathy, straight to your eardrums, told with all the honesty and love that made me love the book. Find it on iTunes or via WBUR -Boston.
Women of the Hour: I am not Lena Dunham's biggest fan (although I do not harbor the same level of antipathy towards her as Scout, who, among other reservations, has been told one too many times, "You look just like Hannah Horvath!"). I enjoyed her book, for the most part, and have dabbled in "Girls," but to me she is generally one of those over-hyped, over-exposed, uber-zeitgeisty warriors of millennial culture that I just don't quite get. So I was skeptical of this project, a mini-series of a podcast, in which Dunham planned to showcase some of her favorite women and delve into the issues that most affect all of us who identify as female. And then I listened to the first episode. To my surprise, I was captivated. The show is thoughtful and funny, with a bangerang cast of guest stars that ranges from Amy Sedaris to Ashley Ford to the fantastic duo of Emma Stone and June Squibb, who get their own advice segment every episode in which they answer listeners' questions. From friendship and work to love, sex, and more, this podcast is like a slumber party in your ears, with all your coolest and most empathetic friends. A+. Find it on iTunes or SoundCloud.
Scout's Picks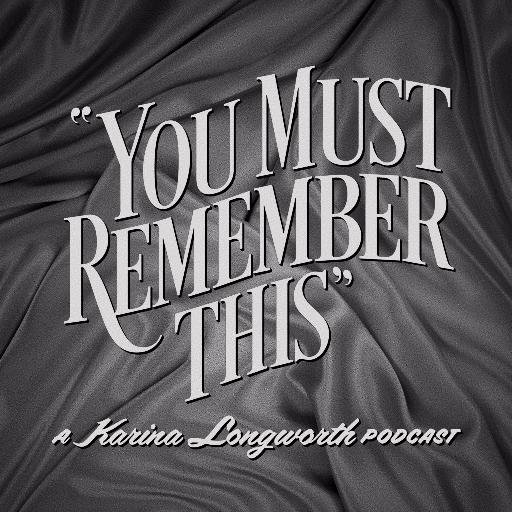 You Must Remember This: I've been on a historical non-fiction podcast kick lately (to be fair, I'm generally on a historical non-fiction kick — it's kind of my jam. See: Sarah Vowell). But since starting my new job, I find that the long days staring at a computer pass by a lot quicker with someone droning along in my ears. So I reached out to my friends to see what I should listen to. On the top of my pal Jason's list was You Must Remember This, in which host Karina Longworth guides listeners through "the secret and/or forgotten history of Hollywood's first century." I blew through the entire archive in a week. I laughed, I cried, I learned. Karina is engaging and as interested in her subject as her listeners are, if not more. She does limited series of loosely connected subjects, my personal favorite being Star Wars, which chronicles Hollywood's biggest names during times of war (I dare you not to cry at the story of Carole Lombard and Clark Gable). She does the harrowing and shocking story of the Manson family justice, and is currently diving into Hollywood's Red Scare and the Blacklist. I'm having some withdrawal symptoms since I no longer have anything to catch up on. Find it on iTunes or at youmustrememberthispodcast.com.
Lore: A recommendation from both my roomie Stephanie and my podcast guru, Jason, Lore is hosted by writer Aaron Mahnke, who maintains that "the truth is more frightening than fiction." Mahnke tells scary stories from history; he delves into vampires, werewolves, and, in what was honestly the scariest one for me, creepy dolls. I'm not generally one for horror, but this kind of storytelling frames the tales as both a scary story and a history lesson, the latter of which I appreciate somewhat more. The cadence of Mahnke's voice is very specific, but it provides an atmosphere that is perfect for the stories he tells. It's entertaining, interesting, and educational — everything I'm looking for in a podcast. Find it on iTunes or at lorepodcast.com. You can also support it on Patreon!
Presidential: From the Washington Post, Presidential is a limited-series podcast specifically for this election year — and before you write it off as a bunch of political pundits discussing the upcoming elections and run screaming for the hills, despite its timeliness, that is NOT what this podcast is. This is me, blatant hater of contemporary politics (but avid participant, because DUH). No Presidential takes the 44 weeks in the year before the presidential election to profile the men that have already been president, and that is my jam. Starting in January with Washington and exploring one president a week until November, reporter Lillian Cunningham uses a combination of interviews, storytelling, and multimedia to explore the men who have run our country. She's interviewed Pulitzer Prize winners and Library of Congress librarians (who, I must say, are highly entertaining). She took a couple of episodes to hit her stride, but now that she has, I'm totally hooked, and I count the days until I get to hear the next chapter in our illustrious history. Next Up: Kentucky's own, Zachary Taylor. Find it on iTunes or via the Washington Post.
Men In Blazers: Changing speeds totally, let's talk about sports! We've established that I am a nerd, and if being a nerd means the ability to be unabashedly enthusiastic about stuff, then sports fans are really just sports nerds. And Rog and Davo of Men in Blazers are the ultimate sports nerds. I credit a lot of different people with getting me into soccer — my friends Jess and Eric, John Green, Megan Rapinoe, my unabashed patriotism during the World Cup and the Olympics — but I think listening to this podcast is what cemented my love for the beautiful game. Rog and Davo are funny and irreverent, have respect for their listeners, feature great guests, and offer pretty solid soccer commentary. They understand that being a fan is an integral part of your being: It's a piece of your soul that you pledge to your team. They understand the joy and the hurt. Plus Rog enjoys World War I poetry, which I also enjoy so, you know, I connect with them on a deep level. And as if I needed more reasons, I like listening to British people talk. They also introduced me to the concept that in soccer, and in life, you are either a blue person or a red person, which if you grew up in Louisville, KY, rings entirely too true (#bluepeopleforlife). Find it on iTunes or SoundCloud, or at meninblazers.com.
The Curious Cases of Rutherford & Fry: Speaking of listening to British People talk, this podcast was one of my own discoveries. I appreciate the BBC's dedication to educational programming; it's one of the reasons I want to move to Britain so badly some day. They gave me QI, The Supersizers, and Back in Time For… ("Dinner" and "The Weekend"). I just really love a good dose of history with my reality/comedy. This podcast from BBC Radio 4 features Drs. Hannah Fry and Adam Rutherford investigating various listener queries, those big and little questions that bother all of us: Why do traffic jams happen? Are gingers actually dying out? The only issue is that so far it seems to be updated at random, but it's pretty new, so I have high hopes. Find it on iTunes or via BBC 4.
The Memory Palace: Another one for the single-voice-storytelling-whose-drone-comforts-me club (see above), The Memory Palace's Nate DiMeo tells short, true stories from every facet of history. Each episode ranges from three to twenty minutes. Sometimes he recounts how a slave escaped to freedom, sometimes he tells of child prodigies who never amounted to what everyone thought they would, sometimes he tells us about the people our memories have forgotten. It's sort of a combination of history and spoken word poetry — storytelling as an art, memory as medium…it's kind of beautiful. (Fun fact: Nate DiMeo actually co-authored Pawnee: The Greatest Town in America, so he's got that going for him as well). Find it on iTunes or at thememorypalace.us.
The One We're Both Excited For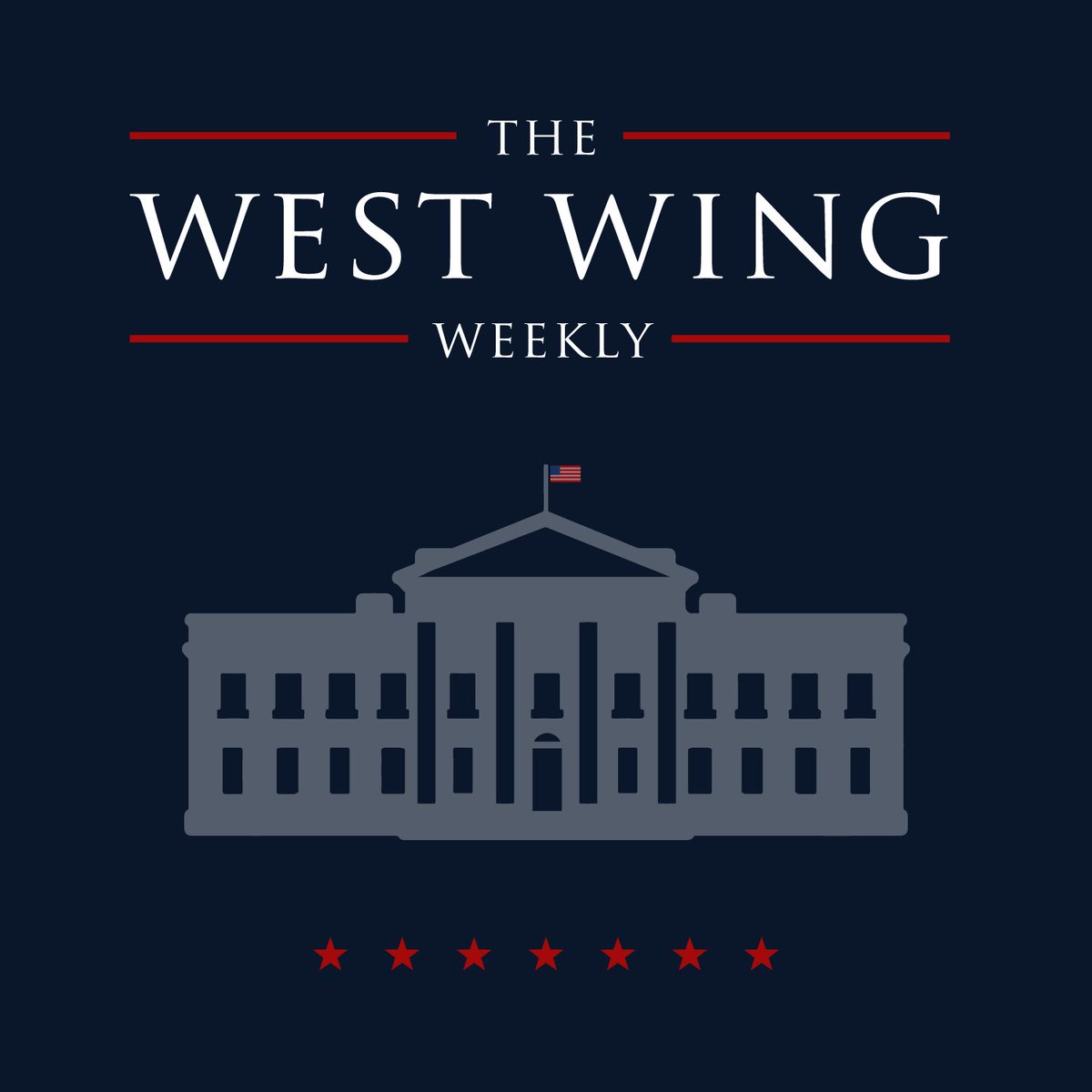 The West Wing Weekly: How do we even find the words to describe how much we love "The West Wing"? It is, in a word, the finest muffins and bagels in all our land. So we were over the moon to learn that former cast member Joshua Malina (he of the Will Bailey glasses) was embarking on a series rewatch, accompanied by his friend Hrishikesh Hirway, and would be breaking down and commenting on each walk-and-talk along the way. Each of the 156 episodes will get its own…episode, with guest spots from other veterans of the show — cast members, writers, and more. Victory is ours, victory is ours. You know the rest.